Academic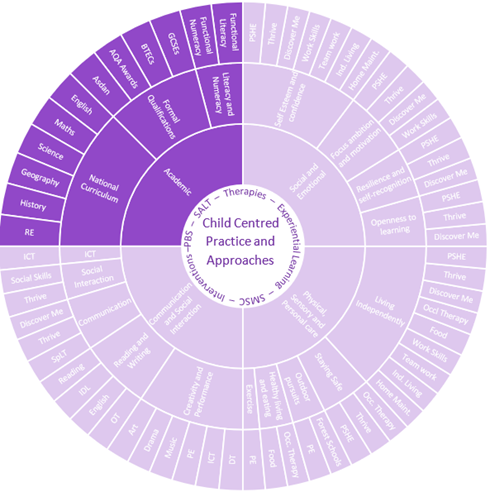 Discovery Academy aims to provide a challenging, relevant and enjoyable curriculum. This is designed to meet the needs of each child both academically and socially within the framework of the National Curriculum.
Our curriculum is focused on gaining skills based on their individual learning needs. This will be a combination of academic progress, personal skills and the readiness for future living.
Children and young people will be part of a class community; however, some will receive some of their education in smaller or 1:1 situations, and some may include an off-site element.
GCSE, BTec and other qualifications are offered to children and young people on an individual basis in line with their ability and development.
Full details of which topics will be studied at which point in the year can be found here (Add link to curriculum page)
You can ask your child's teacher or contact the Office to speak to the relevant member of staff if you want to find out more about the curriculum.