Research Project in Nuneaton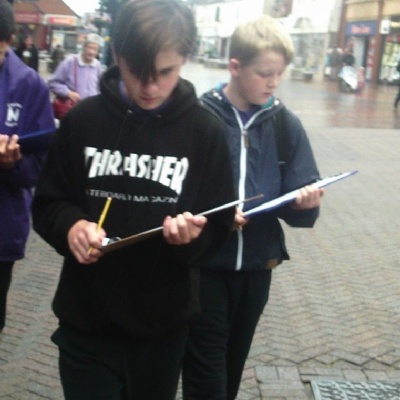 Discovery pupils have worked really hard creating their own research projects to observe local problems around Nuneaton as part of this term's PSCHE curriculum.
Pupils chose their own research topic within the town such as litter, dog waste and smoking. They also developed research methods both quantitative (tally chart through observation) and qualitative (questionnaire or interview to members of the public and in school). Their hard work of data collection ended with a McDonalds meal which everyone enjoyed.
The pupils will be analysing their data and presenting it using the skills they have learnt in Maths and English lessons (presenting data and writing to inform, advise and persuade) with an end goal to send their findings to the local MP Marcus Jones.
It was a really positive experience for the pupils to contribute their perspective to the local area. Also a personal achievement for some young people to overcome the challenge of speaking to new people and asking for their feedback. Everyone took great care in the presentation of their research folders and they are now looking forward to a response from MP Marcus Jones.
Well done everyone!