Fire Education Service Visit Discovery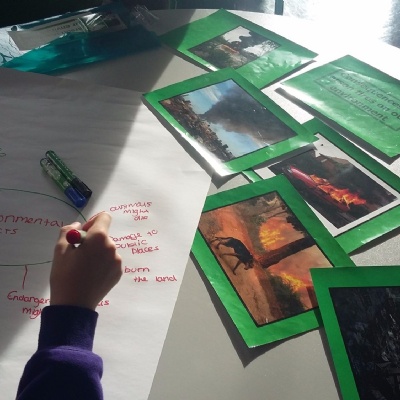 Discovery pupils and staff had the pleasure to host the Warwickshire Fire Service last week for some very important fire safety talks.
All our classes from Key Stage 2 to Key Stage 5 were taken through personalised and specific sessions with the Fire Education Service. On Wednesday 11th October, Key Stage 2 and 3 classes looked at what to do in a fire. They practiced the "stop, drop and roll", learnt about fire hazards and many more safety ideas. On Thursday 12th, Year 9 and Key Stage 4 classes were involved in sessions looking at fire prevention and the impact of arson. Post 16 class also learnt about fire safety in the home and keeping safe independently.
All pupils and staff would like to say a big thank you to Warwickshire Fire Service Team for the sessions.