Families First Accreditation for Discovery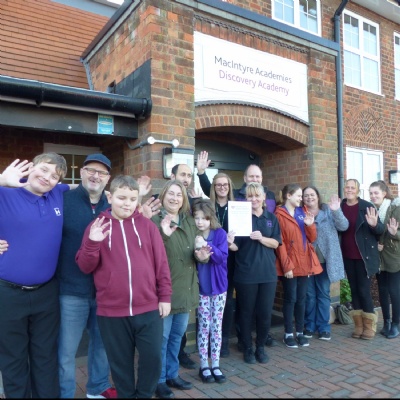 We're delighted that Discovery Academy has completed the Families First Accreditation. The award recognises schools' excellence in providing information, advice and assistance to local families.
Matthew Pike said "The whole school, including our dedicated Family Footings team work in partnership with families to get things right for every pupil at Discovery. It is great to now have the external accreditation to confirm that and be able to share with other schools how we work."
Thanks to everyone who had a role in helping us achieve the accreditation including staff and families who wrote testimonials and came in for interviews and photos.