Christmas Hamper Preparations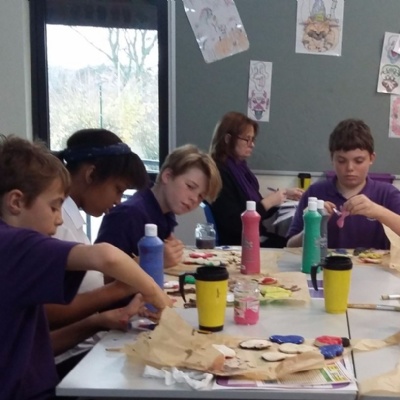 Class V are busy preparing their Christmas hampers full of food and craft gifts for their families and friends.
Today in their food lesson they have been starting to make their Christmas tree Christmas cakes. They will be feeding these over the next few weeks (not with brandy unfortunately - sorry parents!) before decorating them and adding them to their hampers.
In art they have been putting the finishing touches to their salt dough decorations needing them to cooperate with each other and take care of each other's work.
Good job Class V, we look forward to seeing the finished products!