Anti-Bullying Week 2016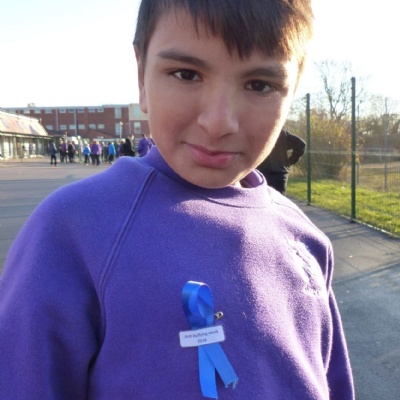 This week we have been celebrating Anti-Bullying week at Discovery Academy. Students have been involved in poster making, lessons on friendships and the wearing of blue ribbons in support of this year's "Wear Blue" campaign.
Anti-Bullying is something we feel strongly about at Discovery Academy and forms an important part of our Compassionate Schools approach. We endeavour to help students make and build strong relationships with staff and their peers while being sensitive around the needs of others.