Eva Clarke; A Holocaust survivor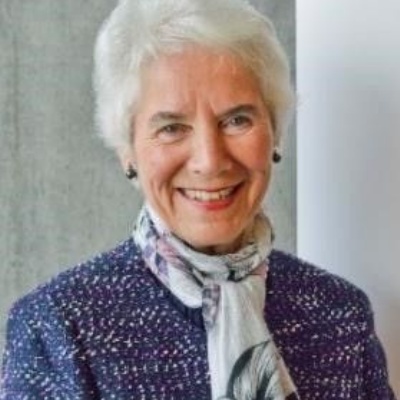 Eva Clarke BEM
On Tuesday 3rd November 2020 Discovery Academy had the pleasure of hosting a live zoom call with a remarkable lady called Eva Clarke; A Holocaust survivor. In normal circumstances Eva would have visited the school in person but due to current times the Holocaust Educational Trust have set up zoom calls for the survivors to deliver their testimonies. Some of Class V history students are currently studying Weimar Nazi Germany. We thought this would be a great opportunity for them to be able to hear first-hand from someone whose Mother endured the harrowing times of the concentration camps and for them to hear her story. Genna and Mary were incredibly proud of our students and how they conducted themselves throughout the morning whilst listening to her hour and 15 minutes testimony. Some of our other historians across the school also joined the call, and overall it was a huge success. The Holocaust Educational Trust have thanked Discovery for taking part, and they said how pleased Eva was with how it went.
Here is a short extract taken from her biography that was sent to us from the Holocaust Educational Trust:
'Eva was born in Mauthausen concentration camp, Austria, on 29th April 1945. She and her mother (Anka) are the only survivors of their family, 15 members of whom were killed in Auschwitz-Birkenau: three of Eva's grandparents, her father, uncles, aunts and her 7-year-old cousin, Peter. Eva's mother was in Auschwitz–Birkenau from 1st-10th October 1944.
Eva's mother and her fellow prisoners were forced onto a train. They weren't given any food and scarcely any water during what was to become a 3-week nightmare journey around the Czech countryside. The train eventually arrived at Mauthausen concentration camp where Eva was eventually born on a cart, in the open, without any assistance, medical or any other kind. By this stage, Anka weighed about 5 stone (35 kg) – she had the appearance of a scarcely living pregnant skeleton. And Eva weighed about 3lbs/1.5 kg. If the camp's gas chambers hadn't been blown up on 28th April 1945 and the Americans hadn't liberated Mauthausen just days after Eva's birth, neither mother or child would have survived. '
As you can see Eva is very lucky to be alive today. Her story is truly remarkable and we are so glad that some of our students got to hear it. Eva shared some lovely photos of her family at the end of the talk, it was a real personal experience for our students. The HET have given us some really useful resources too if students want to further their studies on this topic.
One of Class V's students Charlie Beech said, "I really enjoyed the talk, I learnt so much about Eva's Mother's life and it really gave me a picture of what it was like in the holocaust and the Jewish people's persecution. It was very engaging."
Mary would like to particularly thanks Genna for organising this experience for us all and say how fantastic it was for all those who participated to learn so much from this experience. We will look for more similar events.