Warwick Castle - 11th December 2018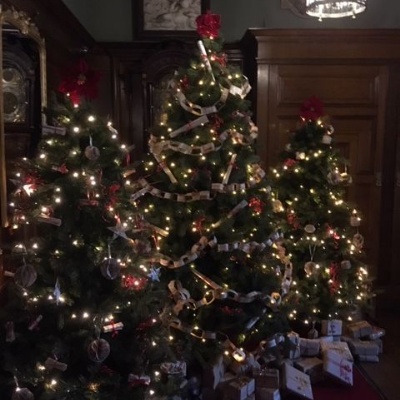 Classes I, S and C all went to Warwick Castle on Tuesday 11th December.
This was as part of their History topic on Norman Castles. We all had a fantastic day and the children were a real credit to the school and their families.It was a full - action packed day where students had an opportunity to visit the original site of the first castle built there in 1068. They climbed to the top of the ramparts to experience what if was like to be a soldier defending the castle. They took part in a re- enactment of the Battle of Hastings, then visited the King- Maker to see, touch and smell life in the late Middle Ages. They let off some steam in the historical maze and despite staff efforts to lose the children in the Maze😃😂 they all made their way back to explore the great hall, and the stately rooms where they had an opportunity to meet the wax work images of the Royals in early 20th Century. We also watched a bird of prey show and finished our day with a visit to the Castle shop. Thanks to all the parents who had prepared your children well by encouraging them to take part. We were very proud of how our students asked and answered questions to both the guide - Tim and their staff.
Well done everyone and a special thanks to All the staff who made this trip such a success.
Please see gallery for more photos
Mary Doherty
Lead teacher in Humanities