Visit from the poet Dreadlock Alien - 27th March 2018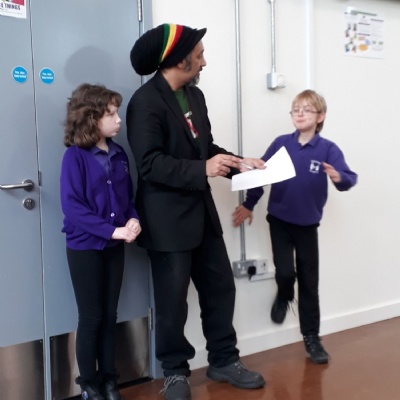 On Tuesday 27th March, the poet Dreadlock Alien came in to perform some of his poems to our students. Discovery students were engrossed by his rhythmic beats and rhymes and then had great fun creating and performing their own poems about Respect. A great example of this is Ryan's poem below:
Everyone deserves the right to make their own choice
To stand up tall and use their voice
I ain't talking no trash, I ain't no minion
I'm just telling you my simple opinion
I'm telling you to get up and speak
To show them all that you're not weak
If we come together, we have unity
This is how you make a perfect community
We need to work as a group upon this earth
Every single one of us with an equal worth
More photos of the visit can be found in the gallery !!