Supporting the local Foodbank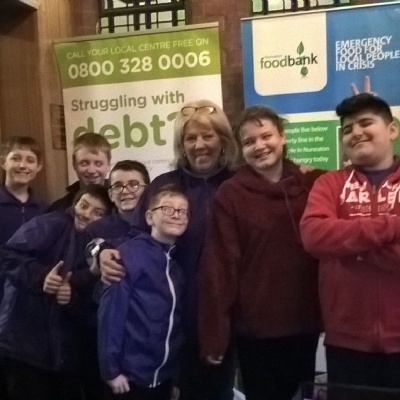 It is the season for giving at Discovery as staff and pupils collect tins for the local Foodbank.
Pupils from Class S have collected over 200 items for Nuneaton's Operation Foodbank on Manor Court Road, Nuneaton as part of their Wellbeing and Life skills class. The idea came about after a discussion on giving and how it is possible to give in different ways; they decided to give their time to fundraise and raise awareness. The class planned an advertising campaign across the school to collect food from staff, pupils and parents and delivered the items gathered to the local Foodbank collection point. It was greatly appreciated by the people collecting the food.
Well done Class S - you did a great job leading the campaign – from start to finish!