Successful Skills Show Expedition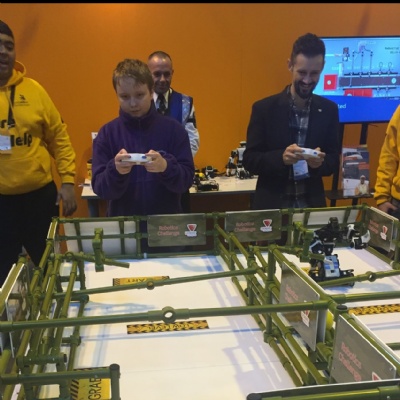 A successful trip to the World Skills Show on the 17th and 18th November helped our students look at and try a range of different possible careers at the NEC in Birmingham.
Pupils had a positive experience at the show. Out of 80,000 visitors over 3 days our 8 Year 9 students totally immersed themselves in all the show had to offer. They tried their hand at a range of jobs offered by the Post Office, technology engineering, robot wars and many, many more.. All the students thoroughly enjoyed themselves and were successful at all the activities they tried. Well done Year 9.
For more photographs please look in gallery section of the webpage.
There is another photo here of one of our students on the event website.