Fundraising for Children in Need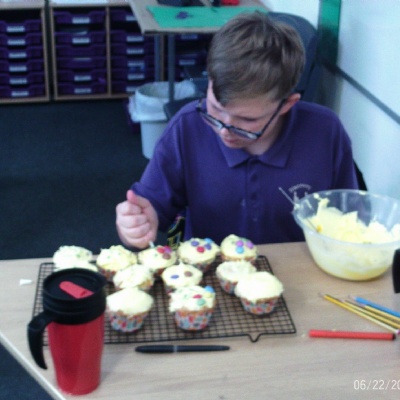 A huge thank you to everyone for helping to make today such a success. Students and staff alike put in a huge amount of effort and helped us to smash our target for Children in Need.
Discovery Academy raised over £100 thanks to everyone who joined in. Students baked and sold cakes during break and lunch time, had their faces painted and the afternoon ended with a Sponge The Teacher event to raise money.
Comments from the pupils on why they were raising money for Children in Need:
'It makes you realise how lucky we are'
' We are doing this to help children who may not have any parents or a long term illness'
'I'm going home really happy I've done something good for Children in Need'
'It was so much fun!'
Special thanks to SLT for getting soaked and Evie for all of her hard work in preparation!
More photos can be seen in the Gallery